The climate crisis, and our collective response to it, will define the life of every young person around the world. According to a study from 2021, many of them report feeling sad, anxious, angry, powerless, helpless, or even guilty about climate change.
These feelings are warranted. Young people are some of the most vulnerable to the lifelong environmental effects caused by climate change and most of the time are excluded from positions of power and influence in national decision-making.
Nowhere is this perhaps truer than in the developing world.
In the Arab States region, where around 60 percent of the population is under the age of 30, the climate crisis is exacerbating environmental vulnerabilities and exposing an increasing number of communities to water and food insecurity, extreme weather, conflict over diminishing resources, and displacement.
Amidst these challenges, many young people are taking up the mantle of climate leadership. Driven by the desire to be meaningfully engaged in climate action, they are embracing a diversity of roles in government, academia, civil society, media, and the private sector and working to respond to humanity's biggest threat.
They are not alone. Initiatives like UNDP's Youth Leadership Programme are supporting young people in the Arab States region to become agents of positive social change and create solutions for sustainable development. Furthermore, UNDP's Climate Promise is working with governments in the region to include youth in consultations on national climate pledges and design specific policies that enable young people to lead on climate action.
Here are five incredible young climate leaders from the Arab States that give us hope for a world that is committed to solving the climate crisis.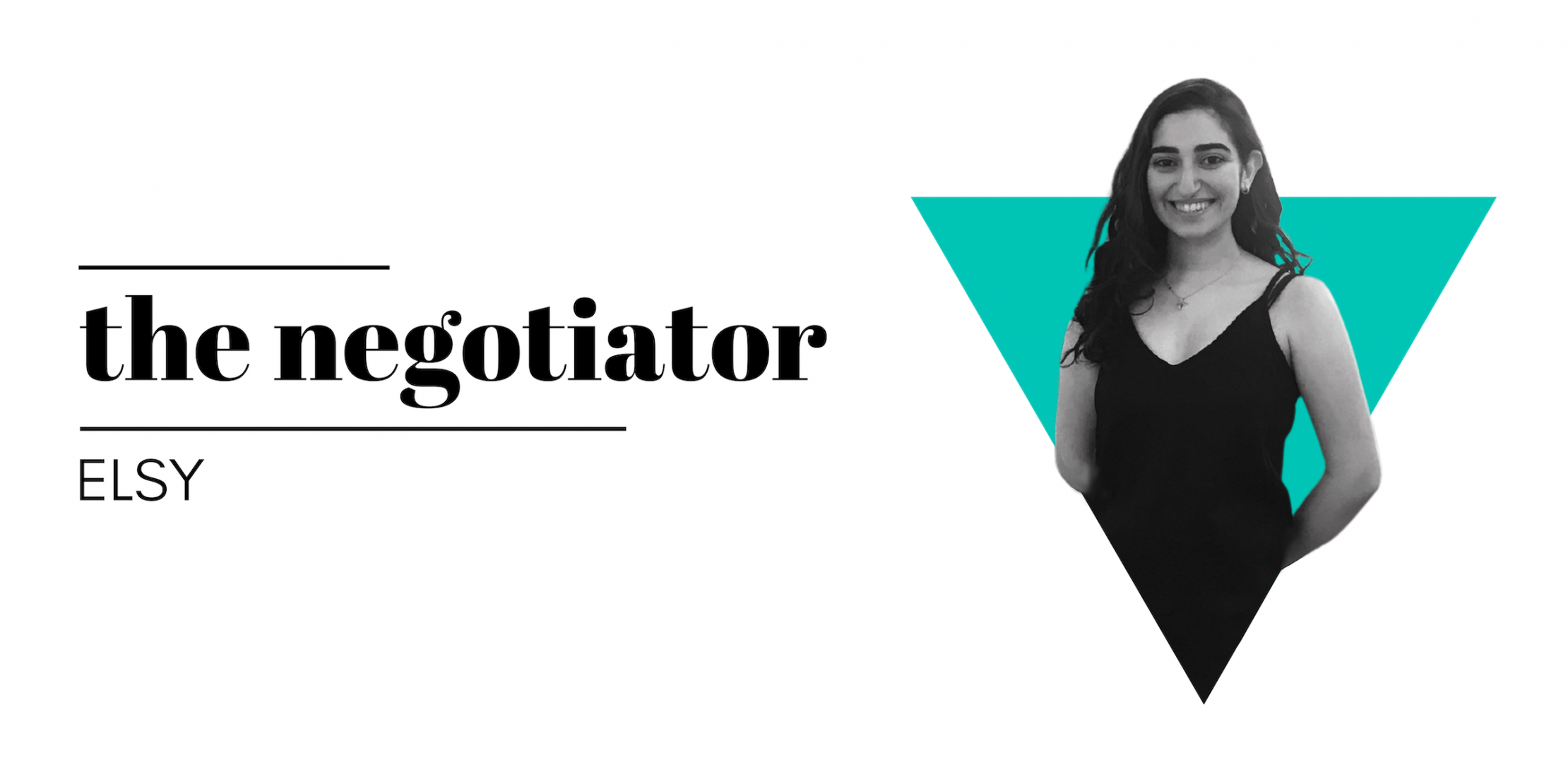 Elsy grew up surrounded by the rich biodiversity of Lebanon, known as the land of the ancient cedar trees since the times of Gilgamesh. Her father instilled her with the conviction that if you take care of nature, nature will reward you.
But as the years passed, she started realizing that her country stopped being famous for the beauty of its trees and seashores and was instead becoming infamous for its pollution.
A big cause of that pollution was energy production. Elsy decided to study chemistry because she saw it as the bridge between all sciences that could help countries produce the energy needed for development, without destroying the environment.
"Since I was little, I've liked solving problems. I'm an engineer, so this is what I do."
A self-described centrist, Elsy thinks that not all countries are able to realistically give up fossil fuels as quickly as needed and advocates for an equitable energy mix that is tailored to the capabilities and needs of each country. She focuses her research on carbon technologies that capture, store, and utilize carbon dioxide. Soon, she will start a one-year collaboration with the International Renewable Energy Agency to work on policies related to reducing greenhouse gas emissions.
In 2020, Elsy joined UNDP's Youth Leadership Programme. After the Port of Beirut explosion happened that same year, she was one of the co-founders of the Sustainable Engineering and Life Sciences initiative that is working to develop a vision for a sustainable Beirut. In 2021, she took that collective vision to the Pre-COP26 Summit in Italy.
A great public speaker and fluent in several languages, Elsy embraces her role as a mediator. She thinks the world is too polarized and she wants to help build bridges across these divides. Her passion and determination are sure to make her a role model for new generations of climate activists.
"I am very proud of my generation. We are climate conscious, and we know what we want."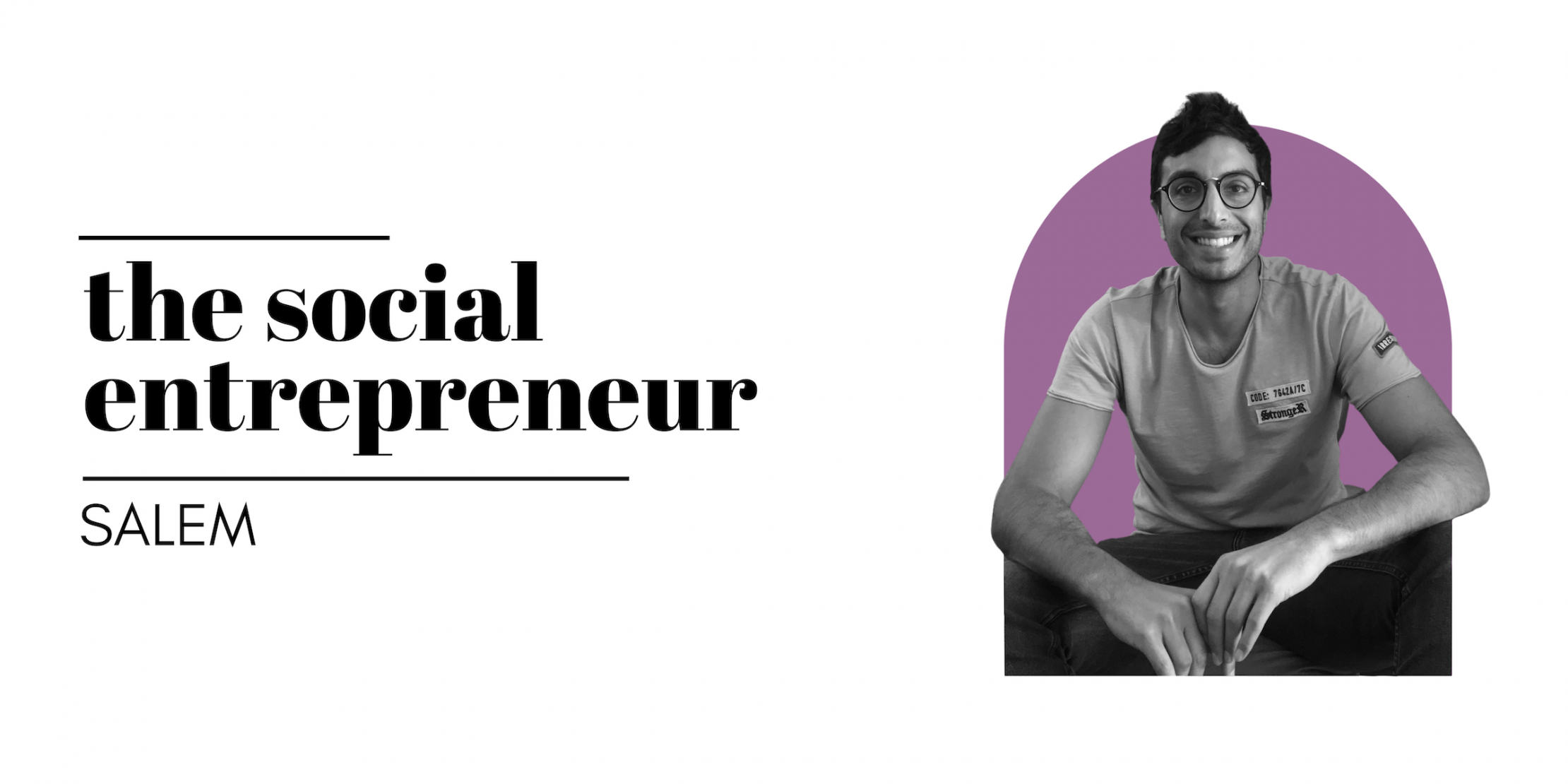 Salem's passion for environmental issues started while he was completing his business degree in Canada. He was particularly inspired by the zabbaleen, the unique garbage collectors of Cairo who recycle up to 90 percent of the city's waste.
As soon as he graduated, Salem decided to move to Egypt and volunteer with the Association for the Protection of the Environment, working to improve the lives of this marginalized yet astoundingly resilient and resourceful community that runs the world's most efficient recycling system.
"I wanted to work among the zabbaleen and learn from them. They are real social entrepreneurs."
Born in Paris to a family of Egyptian and Palestinian descent, Salem has, since his relocation to Egypt, become a prominent social entrepreneur in the country. He is the co-founder of Bassita, a social enterprise which has implemented several successful environmental initiatives in Egypt.
One of them, called VeryNile, helps fishers faced with declining fish stocks improve their livelihoods by becoming eco-entrepreneurs that clean the Nile River every day. Another, called Clickfunding, has raised more than US$700,000 for initiatives with social impact.
In 2021, as recognition for his groundbreaking work, Salem won the award for Best Social Entrepreneur from Egypt's Entrepreneur Awards.
But for Salem, success doesn't mean complacency. He likes to go to places where others have never been. Recently, he left Bassita in the hands of a capable team to focus on decarbonization through climate fintech. He is now working on WeEarth, an initiative which helps people offset their carbon emissions through carbon credits.
Salem believes that carbon credits can be true game changers, reducing carbon emissions while generating funds to help the most vulnerable build a better life. With an industrious spirit and a drive to challenge mainstream assumptions, he is bound to bring his vision to life.
"We want to inspire citizens to be net zero wherever they are, whatever they do."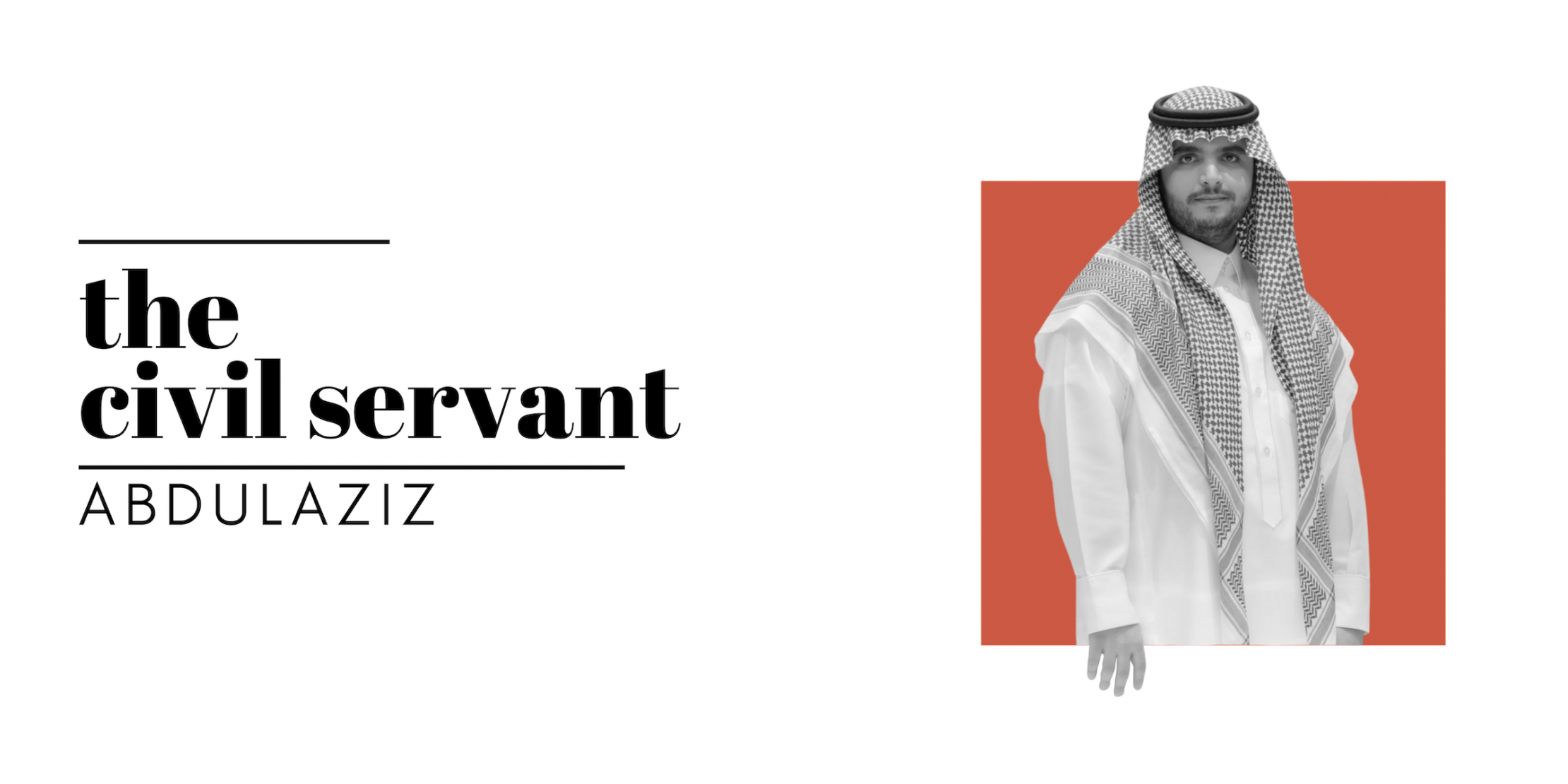 For Abdulaziz, water and energy are at the heart of human development. But they are not always easily accessible, a fact that is particularly clear in the Kingdom of Saudi Arabia's scattered rural communities.
As a bright engineer guided by compassion and a strong sense of civic duty, Abdulaziz is interested in finding solutions that improve the lives of those most in need. While participating in UNDP's Youth Leadership Programme, he designed a system that deploys solar and wind energy to power desalination plants and uses the resulting clean water to both support local households and produce green hydrogen that further serves as an energy source for the community.
Abdulaziz believes that these types of small-scale circular systems are the future of climate action, and he hopes they will be adopted and implemented widely in the coming years.
"I'm always thinking about which solutions we need to get us to where we want to be."
Currently working as an energy specialist at the Ministry of Energy, Abdulaziz uses his expertise to help design strategies and policies that advance the Kingdom's sustainable energy agenda.
In parallel, he is pursuing a master's degree in engineering and researching energy storage solutions that don't rely on lithium batteries, which cannot be recycled. His research involves assessing the viability of liquid air energy storage, because this technology is less resource-intensive and does not require mining for rare earth elements.
In everything he does, Abdulaziz is motivated by the desire to leave the world a better place for his children. He is grateful for the sense of community and support that he has found in his homeland and is proud of the support that his government has offered to him and other young people to get involved in climate action.
"We don't want to pass this challenge to the next generation. We need to solve it now."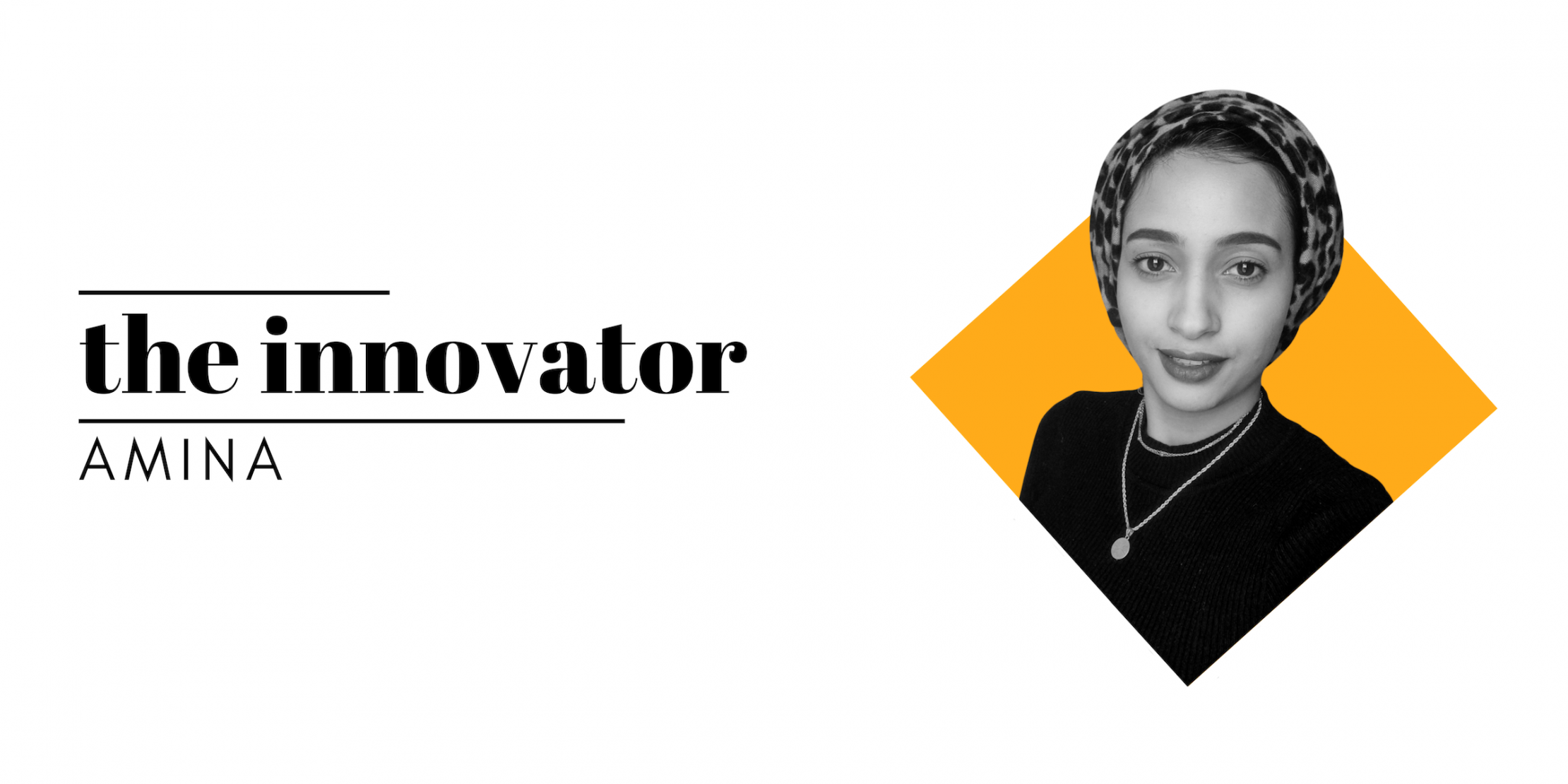 Until a few years ago, climate change was not on Amina's radar. Yemen was going through war, and access to food, health care, and safety were far bigger priorities for the people in her country. But then in 2020, she joined UNDP's Youth Leadership Programme and realized how important climate action was.
As part of the programme, Amina had to design an initiative that promoted sustainability. She kept thinking about Yemeni families that lost their homes during the war and about the excessive amount of plastic that people discarded every day and wondered if the two problems could somehow be addressed together.
With a background in marketing, Amina is inquisitive and creative. She came up with a plan to use recycled plastic to make building materials that support the country's reconstruction efforts.
"I did some research and I noticed that other countries were doing this. But I wanted to adapt the method to Yemen since every country has different circumstances."
The process is ingenious. Once the plastic is collected and washed, it is broken down into small pieces that are then mixed with other materials, like cement, to make bricks. Amina is conducting some final tests, with the support of a civil engineer, and will soon start implementing her idea through a partnership with UNDP.
For Amina, there is no time to lose when it comes to climate action. And there is no doubt that through her ingenuity, her resourcefulness, and her ability to adapt, she will continue innovating and developing new climate solutions for her country and the rest of the world.
"We can't wait until 2050 for net zero. We must work fast."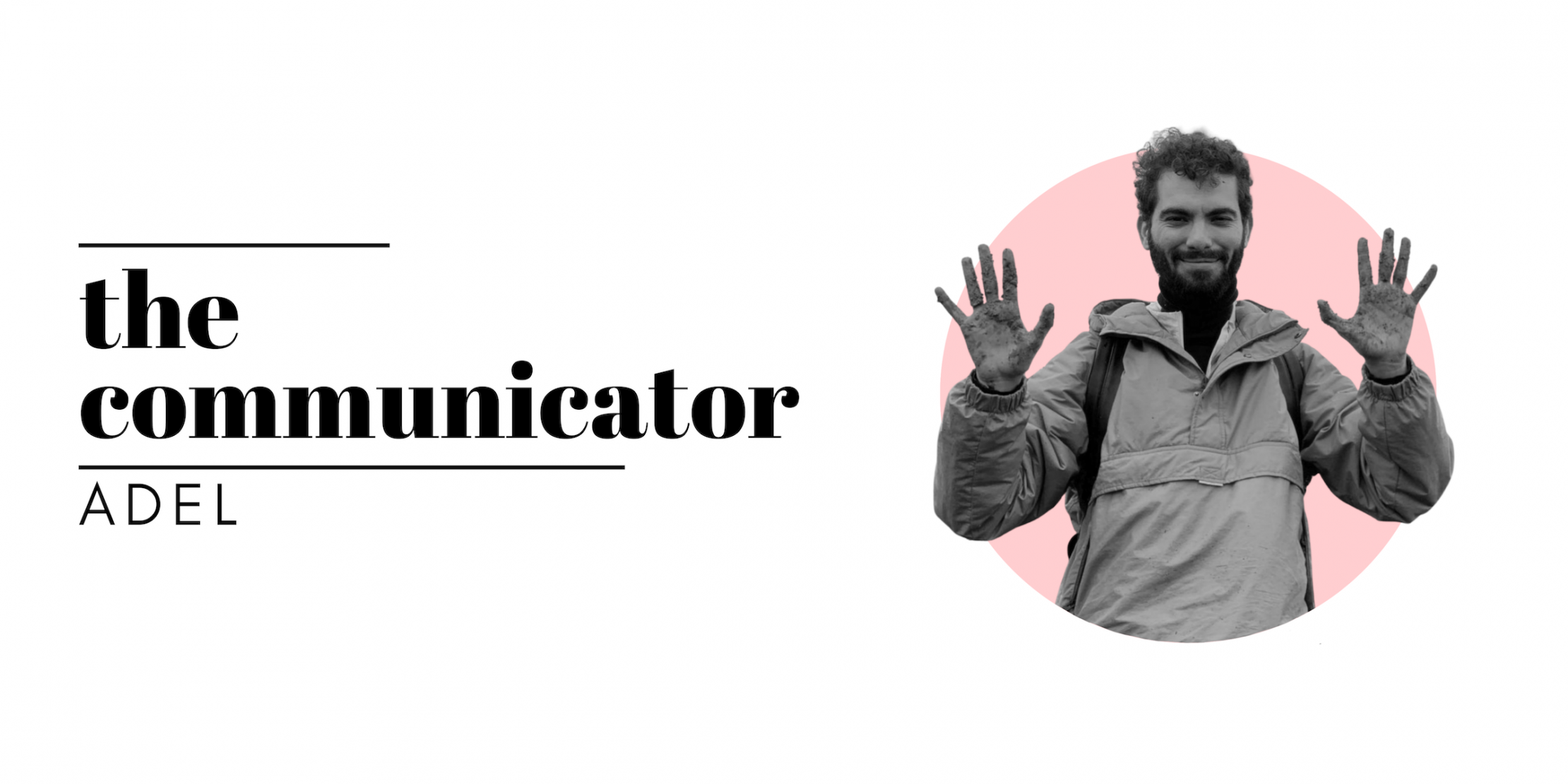 Adel remembers the Jasmine Revolution in Tunisia as the time when he first started to be interested in human rights issues. Now, more than 10 years later, he is certain that human rights and the wellbeing of the Tunisian people are completely interlinked with environmental issues and climate change.
"I started to really notice the environmental challenges that Tunisia is facing, like water scarcity and drought, and understand how they contribute to the economic and social problems in my country."
With two master's degrees, one in environmental geology and one in environmental law, Adel is about to start a doctorate programme in geology in September 2022.
But Adel knows that research alone is not enough to stop the climate crisis. We also need legislation and public awareness, he says.
Tunisia does not have a law on climate change, but Adel wants to be involved in shaping that law when the time comes.
An alumnus of UNDP's Youth Leadership Programme, he is also committed to raising awareness about environmental issues. He likes meeting new people, listening to them, and using his knowledge to communicate why environmental action is critical.
He has recently started a collaboration with Radio Misk in Tunisia, where he hosts a show about environmental issues, called Eco Friendly. Every episode is dedicated to a different topic, like plastic pollution or environmental education, and features guests that have unique perspectives on those topics.
With a growing list of accomplishments, Adel is sure to leave a big mark on the environmental movement in his country. He believes youth are the true leaders of the world and he leads by example, restlessly working for a better world.
"The Earth is our heritage. We only have one and we need to protect it for future generations."