1. Mini Magnums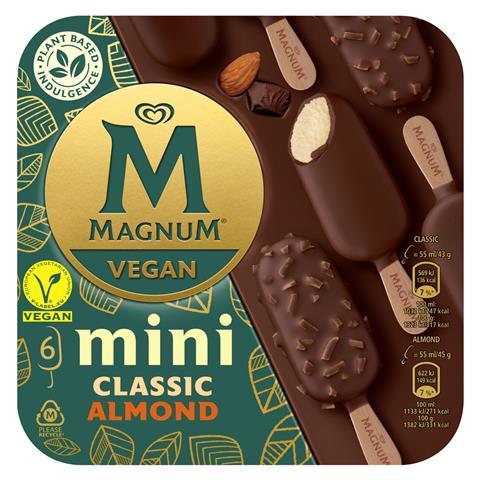 The new Magnum Vegan Mini Classic and Almond multipack will be rolling out from January in Sainsbury's, Tesco, Ocado and Waitrose. The six-packs (6x55ml) have an rsp of £4.29.
The miniature versions are an extension of Magnum's popular vegan range first launched in September 2018, and are made from Rainforest Alliance certified West African cocoa, through to Madagascan vanilla and Californian almonds.
2. Burger King vegan nuggets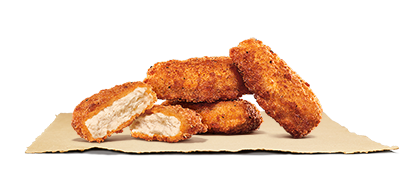 The latest step in Burger King UK's target to offer a 50% meat-free menu by 2030 is these vegan nuggets.
Produced by Unilever's The Vegetarian Butcher, the nuggets are made from soy and wheat proteins, with a hint of celery to taste the same as their meat counterparts and give the "exact firmness and 'bite' you would expect" from a chicken nugget.
They roll out from 5 January.
3. Ben & Jerry's sundae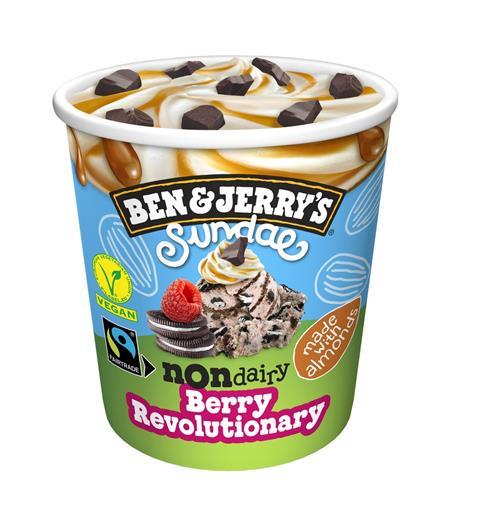 Among Ben & Jerry's newly launched sundaes range is a vegan option.
The Berry Revolutionary variant is made with a raspberry-flavoured whipped almond-based alternative to ice cream, "gooey" sauce, sandwich cookies and chocolate swirls.
Tubs will hit freezers this month with an rsp of £5.49.
4. Tu'Nah sandwiches in Starbucks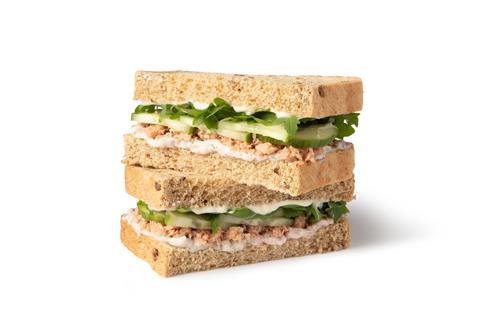 The new Starbucks plant-based Tu'Nah sandwich is made with The Vegetarian Butcher's plant-based tuna alternative and is available in stores from 5 January, as a limited edition.
The tuna alternative is designed to replicate the taste and texture of tuna from a pea protein base, providing consumers with a "delicate fish taste".
5. Plant-based Philadelphia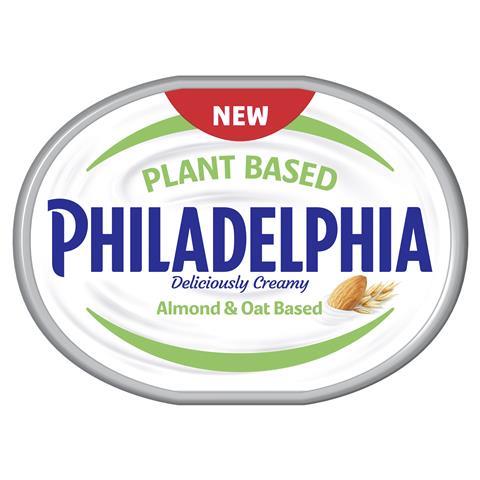 Mondelez has answered the rise in demand for vegan cheese alternatives with Philadelphia's first plant-based variant.
Its Philadelphia Plant Based rolls into stores this month (rsp: £2.50/150g) after two years in development.
Mondelez said the NPD boasted a "unique" recipe that combined oats and almonds into a "delicious and creamy spread, as good as the Original".
6. Applewood Vegan Quesadilla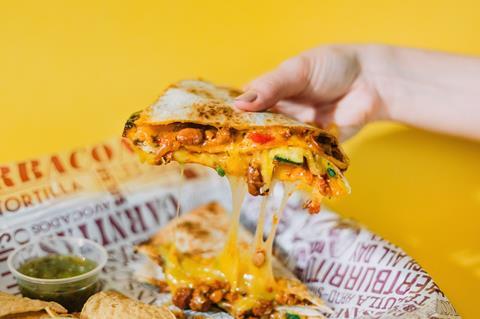 Burrito and taco joint Tortilla is teaming up with vegan cheese brand Applewood Vegan to launch a Veganuary 2022 special.
From 4 January, Applewood Vegan Quesadillas launched into more than 50 Tortilla outlets. The dish also features Tortilla's vegan 'chilli no carne', made with Club Cultured organic tempeh, grilled seasonal veggies and a side of tortilla chips, fresh salsa verde and hand-smashed guacamole.
7. Babybel Plant-Based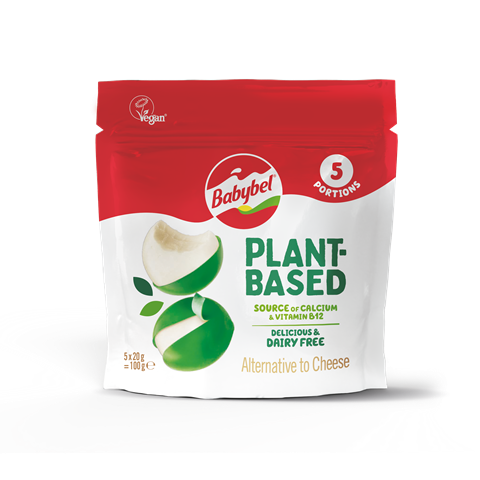 Bel UK's flagship cheese brand Babybel is yet another cheese brand launching a vegan version.
Made using a Vegan Society-approved blend of coconut oil and starch, Babybel Plant-Based is free from artificial colours and preservatives and a source of calcium and vitamin B12.
It rolls out first in Sainsbury's on 1 January (rsp: £2/five-pack) followed by other major retailers later in the new year.
8. Domino's PepperoNay Pizza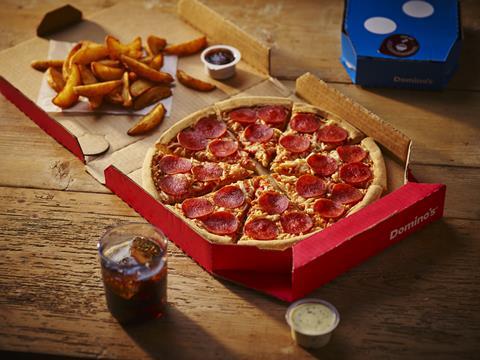 Domino's Pizza Group is another brand to have teamed up with The Vegetarian Butcher to launch its new vegan PepperoNay Pizza.
The pizzas are topped with Domino's vegan cheese alternative, while its plant-based pepperoni slices are made from legumes seasoned with garlic and smoke in a bid to recreate the flavour and texture of the classic cured pork pizza topping. The Vegetarian Butcher promises a crunchy crust and soft inner meat-like texture to the slices.
9. Meatless Farm frozen range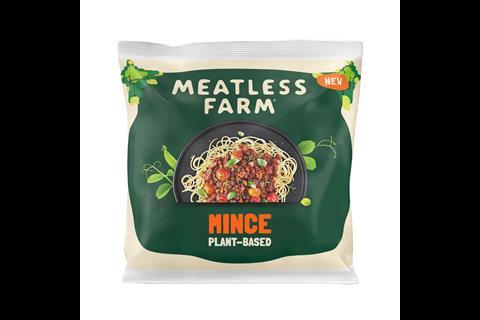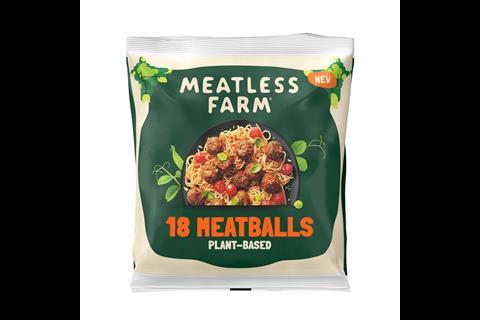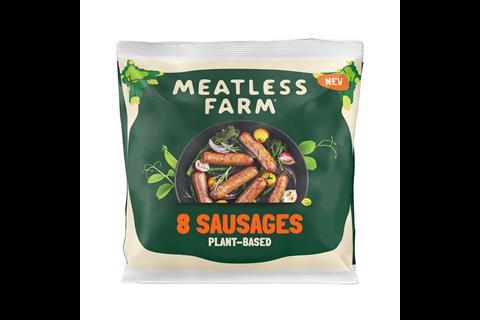 All of Meatless Farm's chilled products are hitting the frozen aisles of Morrisons, in addition to a new meatballs SKU.
Burgers and chicken burgers (rsp: £3.50), mince, meatballs and sausages (rsp: £3) make up the new range aimed at making food last longer.
Each is made with pea protein and fibre.
10. Yo Sushi's Tenderstem Broccoli Nourish Bowl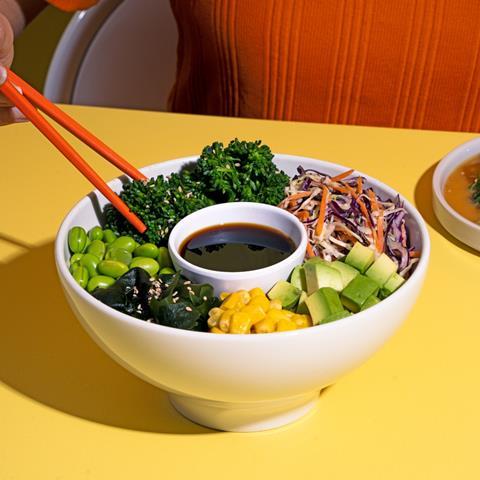 The vegan Tenderstem Broccoli Nourish Bowl is part of Yo's limited-edition 'Feel Good Menu'. The bowl features avocado, edamame, sweetcorn, wakame, crunchy slaw, pokésauce, mixed sesame seeds and red chillies on top.
Customers will have a choice of a base of either rice, spinach or half & half and there is the option to add additional toppings.
11. Linda McCartney's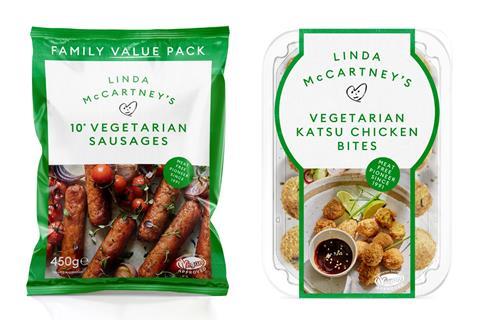 Vegetarian stalwart brand Linda McCartney's has launched a host of new chilled and frozen products.
The chilled, ready-to-eat range offers plant-based takes on pulled pork rolls, mini sausage rolls, chorizo cocktail sausages, katsu chicken bites and cocktail sausages (rsp: £1.75-£2.50/155g-175g).
The frozen range is made up of its vegan takes on chicken nuggets, sausages, meatballs and burgers (rsp: £3/399g-460g).
12. McDonald's McPlant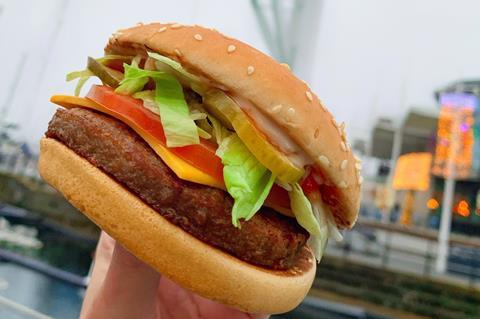 Following a soft launch last year into a limited number of outlets, the long-awaited McPlant burger, made from Beyond Meat, has finally gone on sale nationwide in McDonald's restaurants after three years in development.
The McPlant features a vegan sesame bun, mustard, ketchup, vegan sauce, fresh onion, pickles, lettuce, tomato and vegan cheese. It is cooked separately from other McDonald's burgers and sandwiches using dedicated utensils.
On its own the rsp for the McPlant is £3.49, or £4.89 as part of a Medium Extra Value Meal.
13. Quorn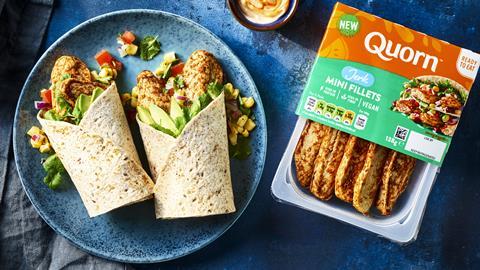 Made with its signature mycoprotein, Quorn's Jerk Mini Fillets (rsp: £2.50) are designed to make lunchtimes easy, says the brand. These vegan fillets are prepared in a jerk-style marinade, are ready to eat or to fill wraps, salads and sandwiches. Like their 'jerky' twin, sweet chilli savoury fillets are also vegan and have all the appeal of a high-protein, low in saturated fat, real chicken fillet.
The launch is backed by a serious advertising campaign. Meanwhile, the brand's Garlic & Herb Bites and Creamy Korma Bites (rsp: £2.25) also hit stores to fill a gap for on-the-go snacking.
Finally, Quorn's Southern Fried Wings (rsp: £3) have given chicken wings a meat-free makeover. They bake in the oven for a crispy coating to ensure they're considerably healthier than a deep-fried alternative.
14. Lilk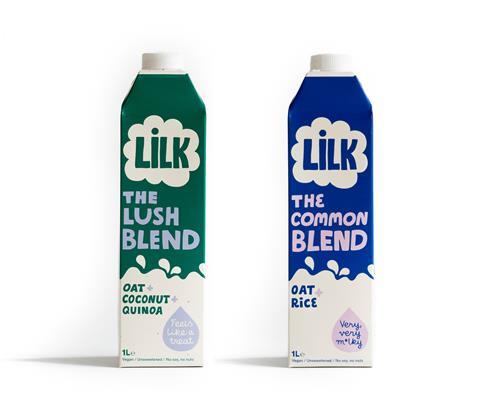 Lilk's The Common Blend (rsp: £2) and The Lush Blend (rsp: £2.25) have hit Ocado.
The two are billed as 'next-generation' milk alternatives, based on oats, with the addition of rice in The Common Blend to make for a milky taste, and coconut and quinoa in The Lush Blend for a creamy experience.
15. Coconut Collab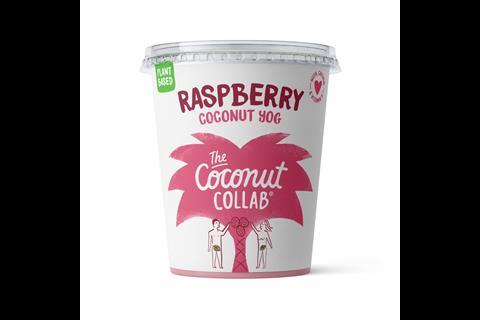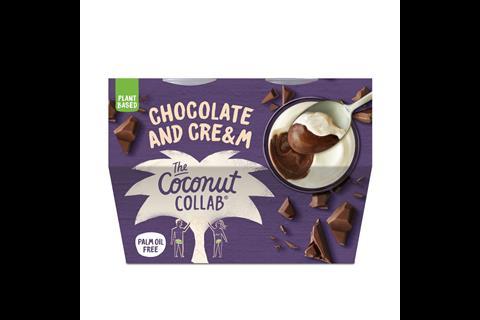 The Coconut Collab has expanded its ranges across dairy-free yogurts, dairy-free desserts and on-the-go breakfast.
The Coconut Collab's Overnight Oats Red Berries & Coconut Yog will be hitting the shelves of Tesco on 3 January (rsp: £1); its Raspberry Coconut Yog will be hitting chillers in Sainsbury's from 19 January (rsp £2.75); and 'Choc and Cre&m' Pots of Paradise will be landing in Tesco and Waitrose on 9 January, followed by Sainsbury's in late February (rsp: £2.75).
16. LoveRaw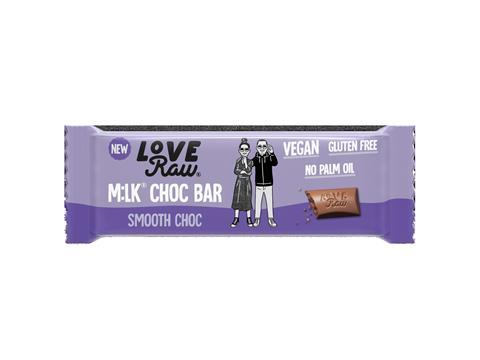 LoveRaw is launching three new 'M:lk' Choc Bars in Smooth Choc, Caramel and Orange flavours (rsp: £1.69).
The products launch on the brand's e-commerce platform, before a wider retail rollout in Spar and The Vegan Kind.
The bars use a new vegan recipe formulation to give an even smoother texture, it promises along with its guatantee the new bars are also free from palm oil and artificial ingredients.