The Eco Egypt initiative promotes its tourism sector's sustainable hotels, Red Sea diving centres and eco-lodges
UAE committed to net zero targets by 2050, Saudi by 2060
Most new tourism projects have sustainability at their core
Egypt and Morocco have launched sustainable tourism initiatives
When the first tourists arrive to experience the Red Sea Global sustainable tourism destination in Saudi Arabia later this year, they will touch down at an airport run entirely by renewable energy and designed to include shaded areas and natural ventilation that minimises reliance on air conditioning.
They will continue their journey to a resort where emission-free transport aims to save approximately 500,000 tonnes of carbon emissions annually.
It is one of the latest examples of the Middle East embracing sustainable tourism as it looks to grow its revenues, estimated by the World Travel and Tourism Council (WTTC) to hit $246 billion last year.
Saudi Arabia also launched tenders last month to build three eco-friendly resorts and a low carbon tram project in AlUla. In November the kingdom made a call to action for worldwide collaboration in creating a new Tourism Innovation Index to enable sustainable tourism across the globe.
Diriyah, the $50 billion giga-project on the edge of Riyadh, also aims to be a leading example of sustainability, according to its CEO, Jerry Inzerillo.
And the futuristic city project Neom in northwest Saudi Arabia has launched its own regreening initiative which will see the return of 100 million native trees, shrubs and grasses by 2030.
"Driven by regional government initiatives, the UAE and Saudi Arabia have both committed to net zero targets by 2050 and 2060 respectively," Danielle Curtis, exhibition director ME, Arabian Travel Market, said.
"All of the most recent tourism projects that have been launched have sustainability at their core, which is clearly evident in the giga-projects currently under development in Saudi Arabia."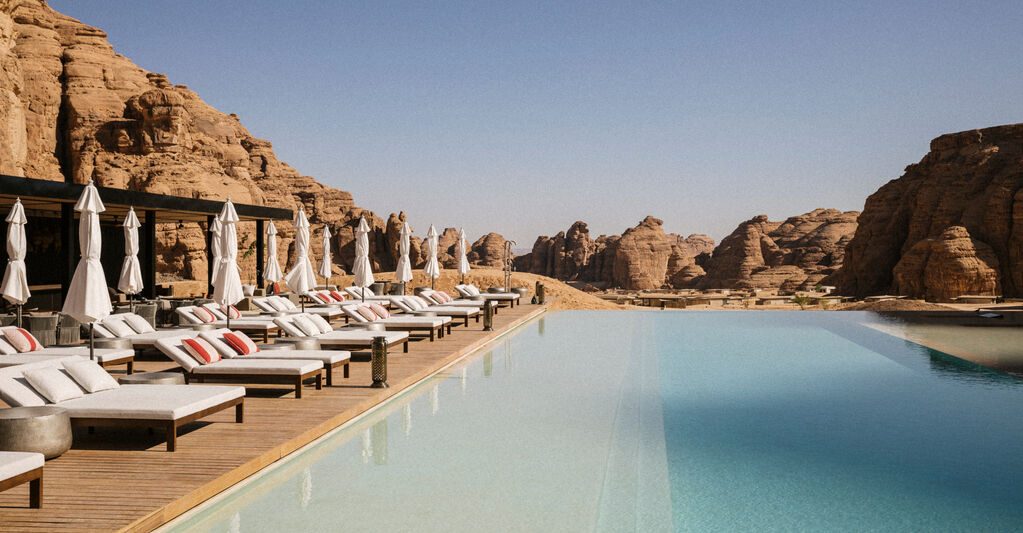 Sustainable tourism across the Mena region
But it is not just the kingdom that is serious about sustainable tourism.
Egypt, one of the region's biggest markets, runs the Eco Egypt initiative, the country's first list to promote the hotels, diving centres, eco-lodges and other tourism services that are adopting significant sustainable practices.
Morocco has initiated incentives such as the Moroccan Trophies for Responsible Tourism, the "green key" label for hotels and the "blue flag" award for beaches.
The Dubai Sustainable Tourism initiative is a public-private partnership that aims to contribute to the city's broader clean energy and sustainable development targets.
The UAE's Ras Al Khaimah has also announced its Sustainable Tourism Destination Strategy to become the regional leader in environmentally conscious tourism by 2025.
Abu Dhabi's Etihad Airways is at the forefront of tackling the climate crisis in the aviation industry, a key component of global travel emissions.
Initiatives include the Greenliner programme using the airline's fleet of Boeing 787 Dreamliners as flying test beds.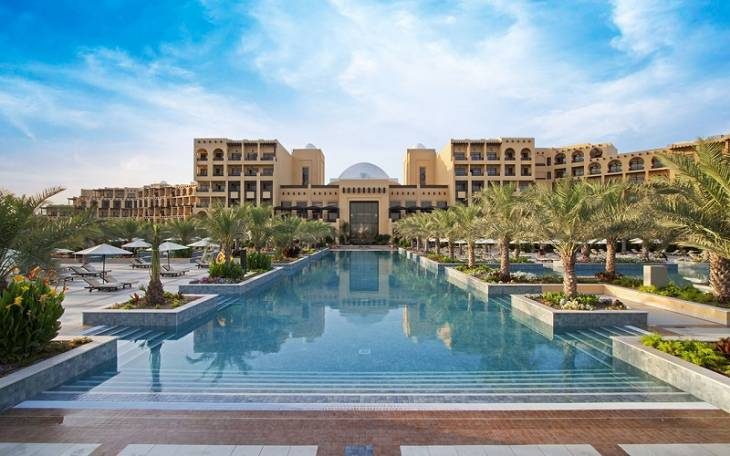 Working towards net zero
WTTC research shows that the global tourism sector was responsible for just over 8 percent of total greenhouse gas emissions in 2019.
The issue will be front and centre in discussions at the Arabian Travel Market exhibition which will take place in Dubai in May under the official theme of Working Towards Net Zero.
"Most travellers today are aware of their impact on the environment, and they expect travel, tourism and hospitality organisations to make strategic plans to reduce their carbon emissions," Curtis said.
"They are willing to pay more for a sustainable experience, in addition to offsetting their own personal carbon footprint. So clearly the consumer demand is there.
"Governments worldwide have already embraced the concept of sustainability, which is particularly true in the Middle East.
"Cop27 took place earlier last year in Sharm el-Sheikh, Egypt, and Dubai will host Cop28 this year, highlighting the region's commitment to a safer and cleaner environment."
She added: "The transition towards net zero is critical to the future success of our industry and we are already witnessing a collaborative approach to addressing environmental issues and creating sustainable solutions, involving all stakeholders."
Hotel market intelligence company STR estimates the GCC region now has over 170,000 hotel rooms under active development, equivalent to 40 percent of its existing inventory – almost four times greater than the rest of the world.
Ufi Ibrahim, CEO of the UK-based Energy & Environment Alliance, which is helping the hospitality industry reach net zero carbon and attain ESG compliance, said: "Developments in the Middle East are moving in the right direction, starting with a number of major Middle Eastern hoteliers expressing serious interest in joining the EEA.
"Middle East investors with assets in Europe are also aware that there is a raft of new legislation coming, which is being pioneered in the EU and UK, which will place a slew of obligations on property owners regarding energy performance and reporting.
"Adherence to these will be essential to access green finance and failure to comply will result in a range of sanctions, which could ultimately result in a hotel not being allowed to operate."
"We are seeing other countries following suit so it's just a matter of time before similar legislation is everywhere," Ibrahim, a former CEO of the British Hospitality Association, added.
"As the hospitality industry is global, many leading owners, investors and developers are seeking to comply with the most stringent standards, as that will make their administration easier and will offer the best chance of future-proofing their investments."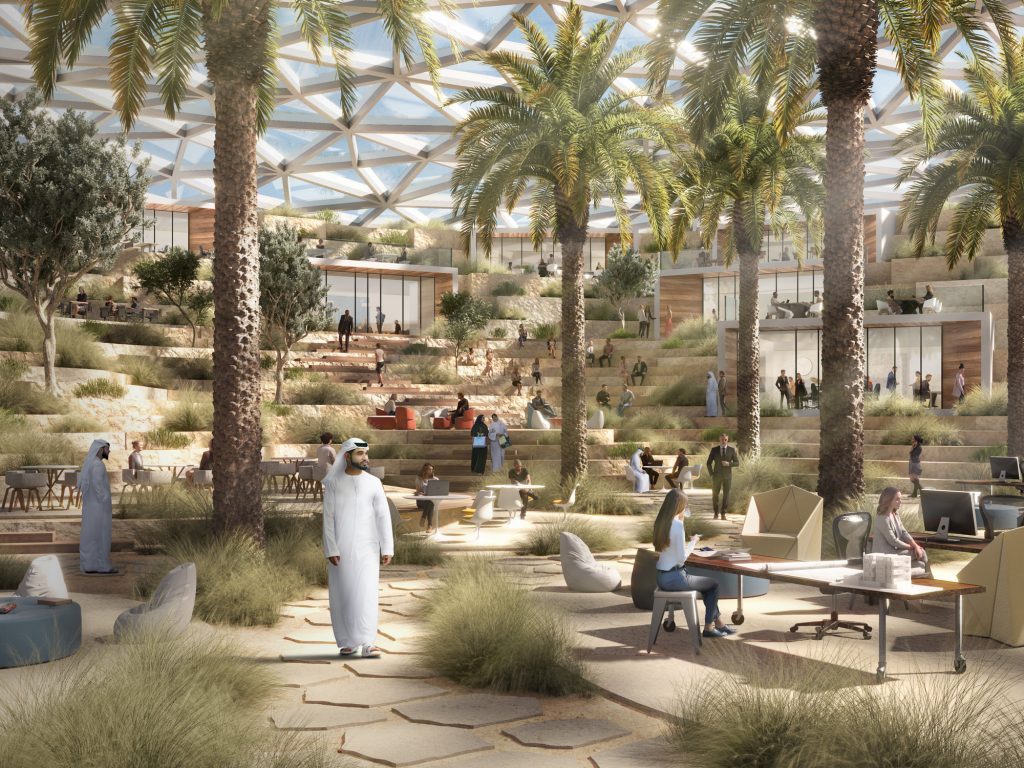 Making sustainable tourism the mainstream choice
The changing face of tourism in the Middle East was further reinforced last month with the launch of Agri Hub by URB which aims to become a key destination in Dubai's countryside and create 10,000 green jobs.
The project will promote a new agri-tourism experience, including a nature and heritage conservation centre, camps and lodges run by renewable energy and with water recycling, bio-saline agriculture and green transit systems.
"Given that the travel and tourism industry is expected to continue growing faster than the global economy and most other major industries, shifting the balance towards sustainable tourism has become a necessity," Baharash Bagherian, CEO at URB, said.
"The economic viability of resorts is a key challenge to attract and encourage private investors to build truly genuine eco resorts.
"The challenge is trying to encourage private investors to enter the eco-tourism market and design resorts that can provide healthy returns within 10 years.
"The biggest challenge is for sustainable tourism to become the mainstream choice, rather than an alternative and niche package."